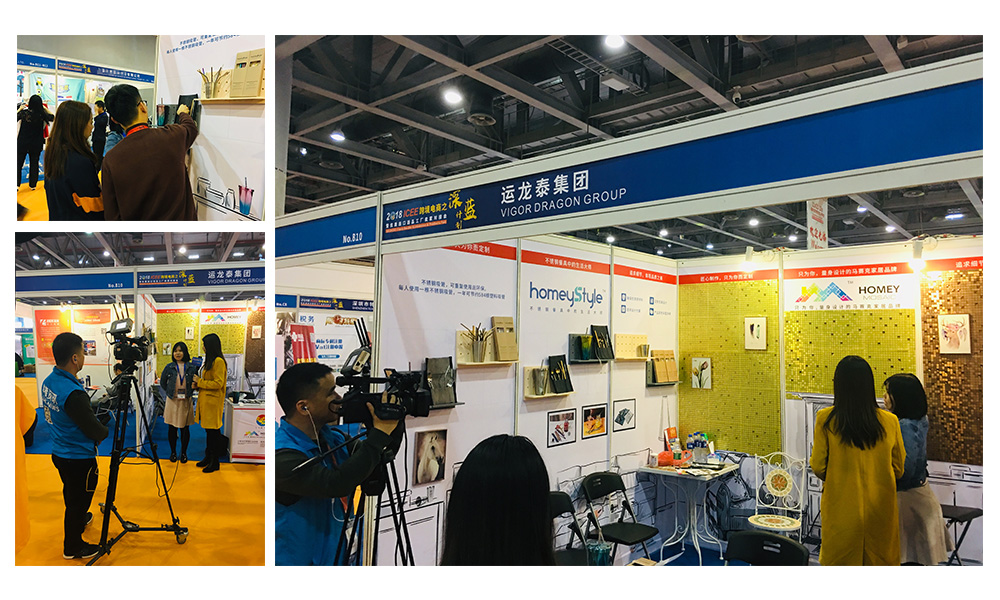 展会亮点
本届展会由中国国际跨境电商行业联盟、广州市跨境电商行会协会、香港粤展集团主办,广州市特印展览服务有限公司承办,阿里巴巴1688、U选U品、Wish参与协办。
展会期间,阿里巴巴、Amazon 、eBay、敦煌网、京东、Shopee等现场分享,为行业发展赋予新动能,高潮迭起,精彩不断。
Highlight:
This exhibition ishosted byChinaInternational Cross-Border E-commerce Industry Alliance, Guangzhou cross-borderelectricity supplier Industry Association and Hong Kong Yuezhan Group,organized by GuangzhouTeyin Exhibition Service Co. Ltd. and co-organizedby Alibaba 1688, UXUP and Wish.
During the exhibition, Alibaba, eBay,DHgate.com, JD.com, and shopee took part in the forum to share theirexperience, which offers constant climax and wonderful moments.

我司此次主要展示了不锈钢吸管、餐具套餐以及不锈钢马赛克等产品,面向全球电商卖家进行招商,为广大客户提供优质产品,并由此实现"走出去"。
Our company mainly showedproducts like stainless steel straws, cutlery sets and stainless steel mosaicthis time, we aimed at enterprise-establishing towards global ecommercesuppliers and achieved the goal of "going global" by providing high-qualityproducts for general customers.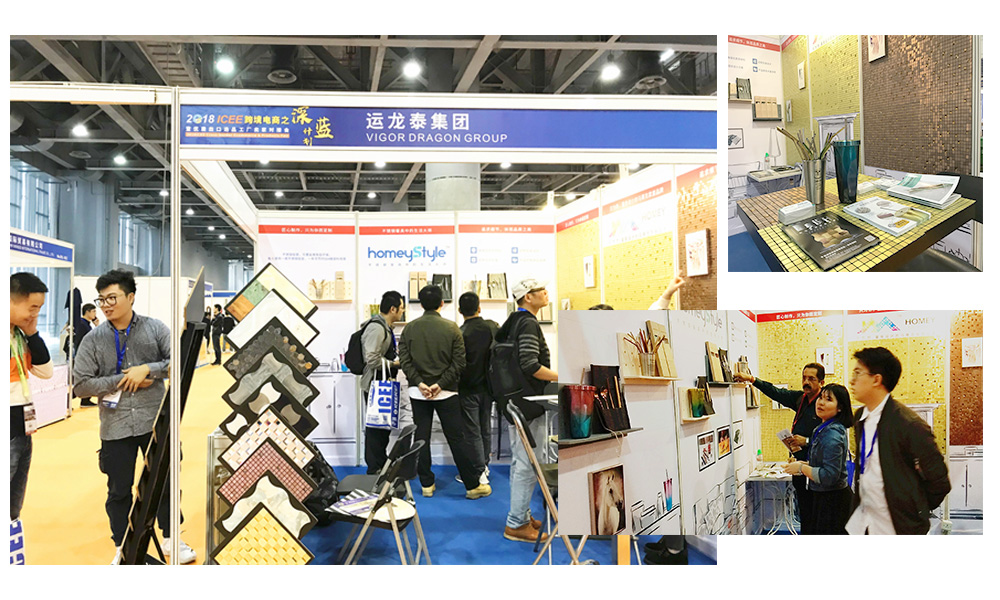 通过与客户洽谈中,业务代表们收获颇丰,不仅更深入全面了解到目标市场的最新动态和需求,也更对品牌的未来发展方向愈发清晰。
Through kind negotiation with customers,our sales representatives returned with fruity results. They not only learnedmore profoundly and comprehensively about the latest trend and request oftarget market, but had clearer future development direction to our brands.

www.homeystyless.com | www.vigordragongroup.com | www.homeymosaic.com